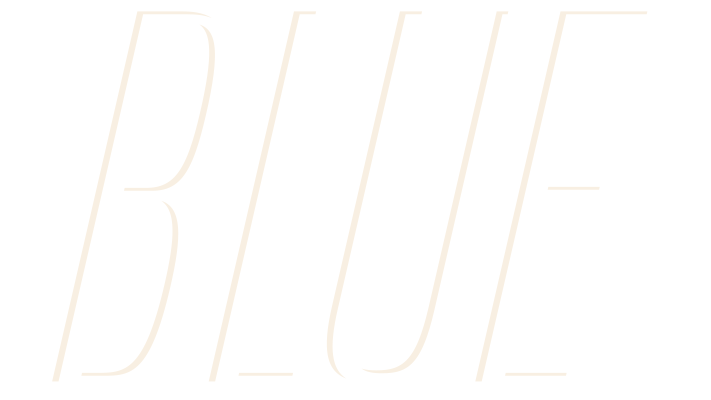 --- BLUE is a project about plastic bag that included AR filters and interactive film. Below are background and development of the project.
Is plastic help us?
Is plastic destroy us?
Is plastic good or is it bad for us?

These have been debatable questions regarding the overwhelming plastic usages, plastic waste and plastic pollution.
I questioned the behaviour of throwing trash in public areas and the rise of consumerism that contributed to the waste problems today. This led me to the behavioural change and the nudge theories as a way to address and raise people's awareness about the issue.
I heightened my focus around the problems of plastic usage and waste. I discovered that even though plastic bags are being used less and major supermarkets around the world have put a price tag on plastic bags, it still is not enough to reduce plastic waste.
To do this I used 3D with AR technology on Instagram and an interactive film as a vessel to indirectly nudging the behavioural change.
---
Since I have been in London, I uses public transportation as a daily basis. Everytime I have seen trashes such as coffee cups, newspapers, snack packages, plastic bag and more. I have seen these trashes around everyday, not only in public transportations but also on busy streets and beautiful parks.
My research took root from there, my personal observation about environmental anti-social behaviour and trash in urban environment. From my investigation trashes are everywhere in urban area of London.
Then I took my focus into the problem of plastic uses and plastic wastes. I discovered that eventhough plastic bag put to use less and major supermarkets around the world put a price tag on plastic bag. This still not enough to reduce plastic waste.

Plastic bag is something we all used once or twice for very short amount of time, and it take up to 1,000 years for plastic bag to break down. Moreover, recycle process required a lot of resources and money. This resulted in less than 1% of global plastic waste are recycle. The other 99% just got thrown out in landfill, for it to sunbathing and break into micro plastic instead
.1
---
Before the 1959, people cut down forest and used a lot of resources to produce paper bag that were widely used for grocery and general purposes on daily basis. It took a lot of natural resources and paper bag cannot last long. Then Sten Gustaf Thulin intended to save trees, so he invented plastic bag, that required less resource, easier to produce, functional and durable. Sten Gustaf were introduced plastic bag to replace paper bag and intended for plastic bag to be multiple use
.2
Nonetheless, as plastic bag easy and cheap to produce, it became single use item as we can see it flowing around the street. Is this is the misunderstanding on plastic bag?
Are we all misuse the plastic bag?
Isn't this a misunderstanding?

Aren't we all misusing plastic bags?

There are so many plastic bag that being used for a few minutes and thrown out or left alone on the street. So much that we can see it everywhere, so much that it almost have its own population. Plastic bag has became something that has its own agency.
By paring with nudge theory and using new media to re-introduce plastic bag issue and misunderstanding of plastic bag on accessible platforms. This plastic bag issue would raise awareness to wider audiences.

---
After the research, investigation and questioning plastic bag, I moved on to the execuiton part which I started the first prompt of using new tools, new media to approach this issue. I decided to explore the realm of 3D so I started by learning the basic of Cinema 4D. I also used Adobe Aero to put 3D element into Augmented Reality. Then on the next prompt I needed a place to put out my experiments, iteration into a platform.
There are few platforms that capable to use AR and providing an easy access to wide audience. I decided to use Instagram as it have the Story feature that included the AR filter and also provide easy access to wider audiences. To achive this I need another tool, the Spark AR, a software designed to create AR filter for Instagram (and Facebook). After numbers of iterations I published my AR filters on to the platform.
Check out BLUE AR
︎︎︎
︎
---
Furthermore, I also produced an interactive film about plastic bag. BLUE is a film about BLUE The Plastic Bag, a fictional character that telling the story of plastic bag journey. While BLUE is telling the story, you can decide his journey and explore different endings.
I started by treating the story as literature short story of a character of BLUE. Then onto the pre-production, I transftered the written story it into the screenplay, dialogue and story board respectively. I also planned out the technical pre-production including equipments, locations as well as shooting and cinematography techniques. I also planned out and wrote diagram of story branches that will lead to an interactive feature of the film. For post-production, I used Adobe Premier Pro for the post-production editing which included the basic editing, colour correction, colour grading and layering of music and sound effect.
Check out BLUE Film
︎︎︎
︎
---
This project is 99% digitally produced.

1% is a physical Blue plastic bag that used for
pre-production of the interactive film.
---
The BLUE project by
Paul Theeratuch
---
---
Video of BLUE Process from ground up.
---